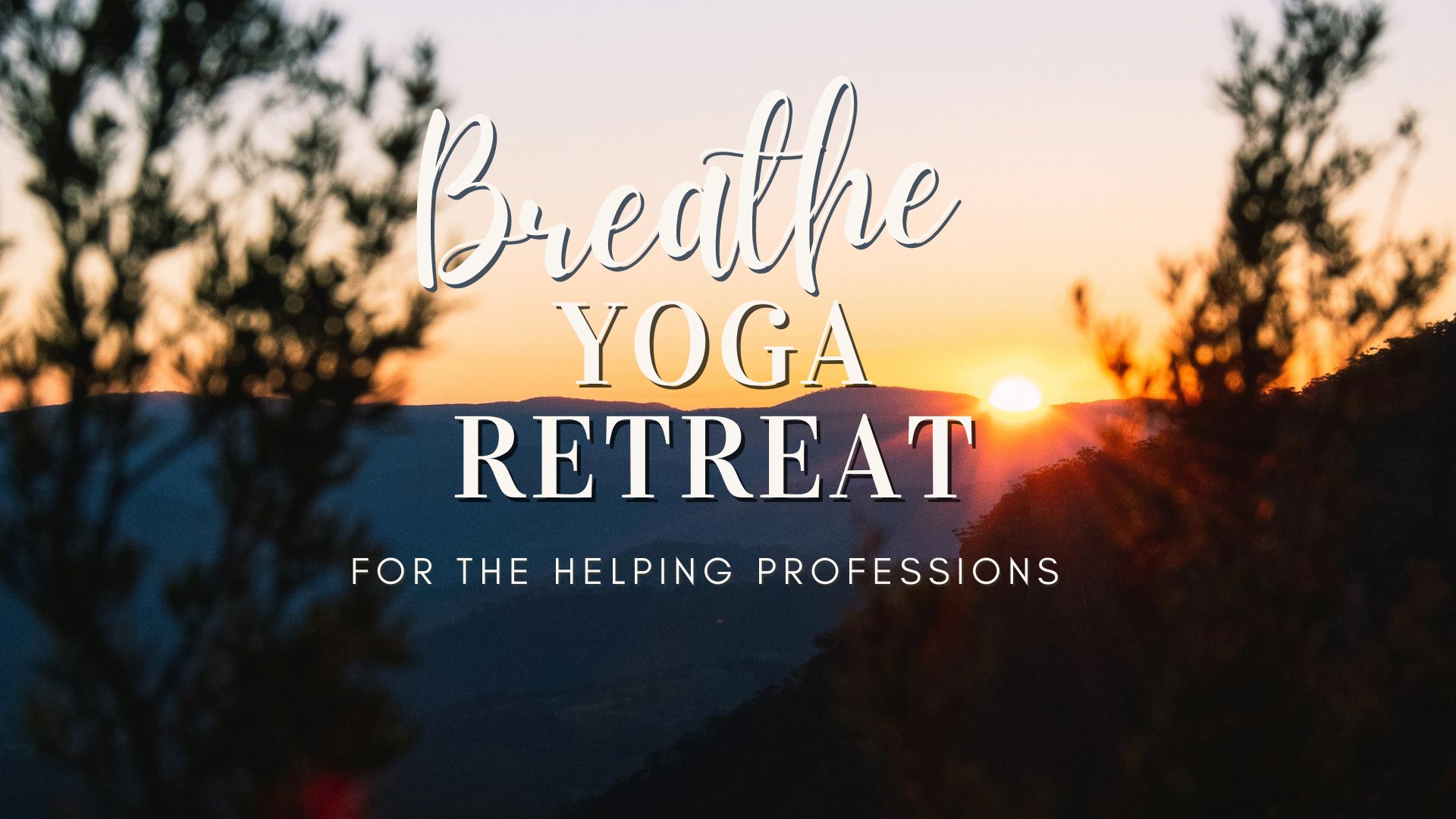 Breathe Yoga Retreat for Helping Professions
March 4

-

March 6

|

A$257.00
Breathe Yoga Retreat
Join registered psychologist and yoga teacher Shona Sim and clinical psychologist and yoga teacher Victoria Kasunic from The Love of Yoga for a weekend of gentle yoga for those working in the helping professions e.g. psychology, psychiatry, case management, counselling, social work, medicine and occupational therapy. Our aim is to give you a supported space to rejuvenate your mind and body from the difficult work that you do and to help you prioritise your self care and be looked after for a few days. We ask that you plan to arrive at 3pm to settle in before the program begins at 4pm – 4:30pm. Over the weekend you will receive the following;
Rejuvenate your sense of wellbeing and reset your system
Experience yoga practices to regulate the nervous system that you can use with your clients
Learn about the relationship between the breath and stress
Renew your energy for client work, reduce burnout and compassion fatigue and leave feeling restored
The retreat is suitable for everyone as there is no yoga experience required and is accessible to all levels of ability. Attendance may contribute to CPD points if required.
Retreat Includes:
2 nights accommodation with private ensuite at the stunning Jack's Corner Retreat in Kangaroo Valley
3 days of delicious meals and snacks to replenish your body
Meet Your Trainers
Feel the Love
Kind words from previous retreat attendees
"For therapists this is a restorative time away with like minded colleagues, gently movement and great food. A self care must! Great job, Thankyou Shona and Victoria."
"From the moment you arrive you are welcomed and feel your body relax. So much consideration. A perfect environment on so many levels."
"Great! Wonderful to destress, take time out for yourself and recharge your batteries."
"This retreat helped me to disengage from everyday life. A chance to release anxiety and depression. Gave me a chance to breathe."
"An amazing, renewing, much needed weekend. The retreat gave me a space to receive care for myself and ideas and ways to incorporate yoga into my personal and professional life. Thank you Victoria and Shona."
Date: 4th – 6th March 2022
Location: Jack's Corner Retreat, Kangaroo Valley, NSW
Price:
Single Room SOLD OUT
Early Bird: $1095
Full Fee: $1195
Twin Share  SOLD OUT
Early Bird: $850
Full Fee: $950
Quad Share SOLD OUT
Early Bird: $700
Full Fee: $850
Early Bird prices end 30th November 2021.
All tickets are to be paid in full by 1st February 2022.
A $250 deposit is required to secure your place, plus a $7.00 booking fee.
Sign Up: If you would like to attend this retreat and secure your spot please email info@seedofhopeyoga.com.au OR purchase your ticket below.
Numbers are limited to 10 participants so we encourage you to book early to secure your place.  
Cancellation Policy: In the event that you cancel your retreat registration, our refund terms are below. The booking fee is non-refundable.
Cancellation Fee before 4th January 2022 = No Fee
Cancellation Fee between 5th January – 21st January 2022 = $250 deposit
Cancellation Fee between  22nd January – 8th February 2022  = $500 
Cancellation Fee from 9th February 2022 onwards = $850
Share This Story, Choose Your Platform!