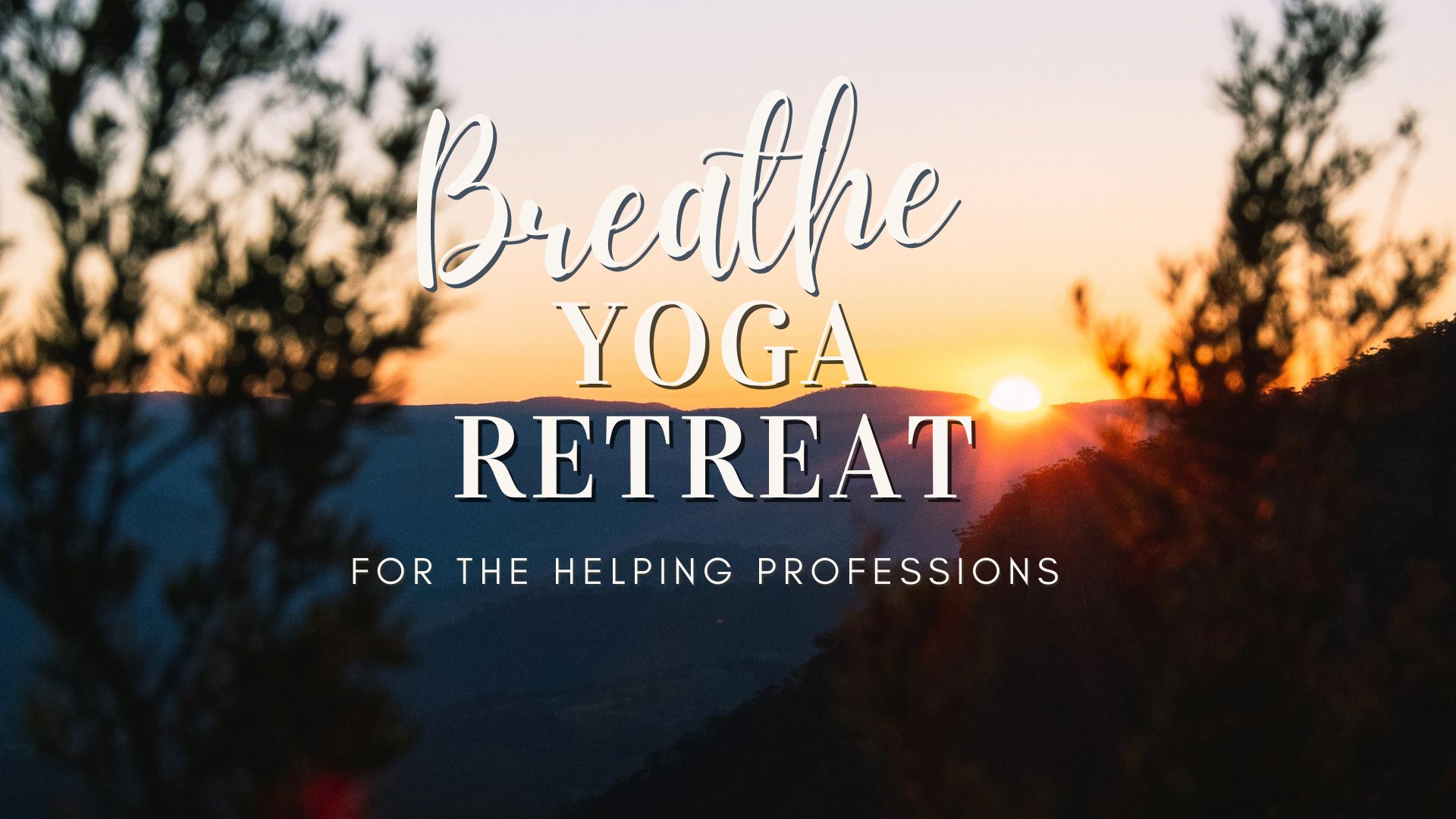 Breathe Yoga Retreat
October 21

-

October 23

|

A$257.00
A Yoga Retreat to Rejuvenate Mind & Body
The COVID-19 situation has put an unprecedented demand on professional helpers in all disciplines. All the emotional caregiving, support and holding space for those in need can leave us feeling tired, emotionally exhausted and burnout.
Join registered psychologist and yoga teacher Shona Sim and clinical psychologist and yoga teacher Victoria Kasunic from The Love of Yoga for a weekend of gentle yoga for those working in the helping professions e.g. psychology, psychiatry, case management, counselling, social work, medicine, allied health, nursing, welfare, youth and occupational therapy. Our aim is to give you a supported space to rejuvenate your mind and body from the difficult work that you do and to help you prioritise your self-care and be looked after for a few days. We ask that you plan to arrive at 3 pm to settle in before the program begins at 4 pm – 4:30 pm. Over the weekend you will receive the following;
Rejuvenate your sense of well-being and reset your system
Experience yoga practices to regulate the nervous system that you can use with your clients
Learn about the relationship between the breath and stress
Renew your energy for client work, reduce burnout and compassion fatigue and leave feeling restored
The retreat is suitable for everyone as there is no yoga experience required and is accessible to all levels of ability. Attendance may contribute to CPD points if required.
The Retreat Includes:
2 nights' accommodation with a private ensuite at the stunning Jack's Corner Retreat in Kangaroo Valley
3 days of delicious meals and snacks to replenish your body
Welcome circle, intention setting and fire ceremony
Psycho-education regarding the benefits of yoga and the relationship between the breath and the nervous system
Practical take-home stress management techniques you can implement immediately for yourself
5 accessible yoga classes for all body types and fitness levels – 3 x gentle flow style, 1 x desk yoga, 1 x yin yoga
Payment Terms:
To lock in the early bird rate, the deposit and the outstanding amount (full payment) must be made by 21 July 2022

All full-fee ticket outstanding amounts are to be finalised by 25th September 2022
Cancellation Policy:
Cancellation by the Participant: In the event that you cancel your retreat registration, our refund terms are below. The booking fee is non-refundable.
Cancellation Fee before 21st August 2022 = No Fee

Cancellation Fee between 22nd August – 7th September 2022 = $250 deposit

Cancellation Fee between 8th September – 24th September 2022 = $500

Cancellation Fee from 25th September 2022 onwards = $850
Share This Story, Choose Your Platform!