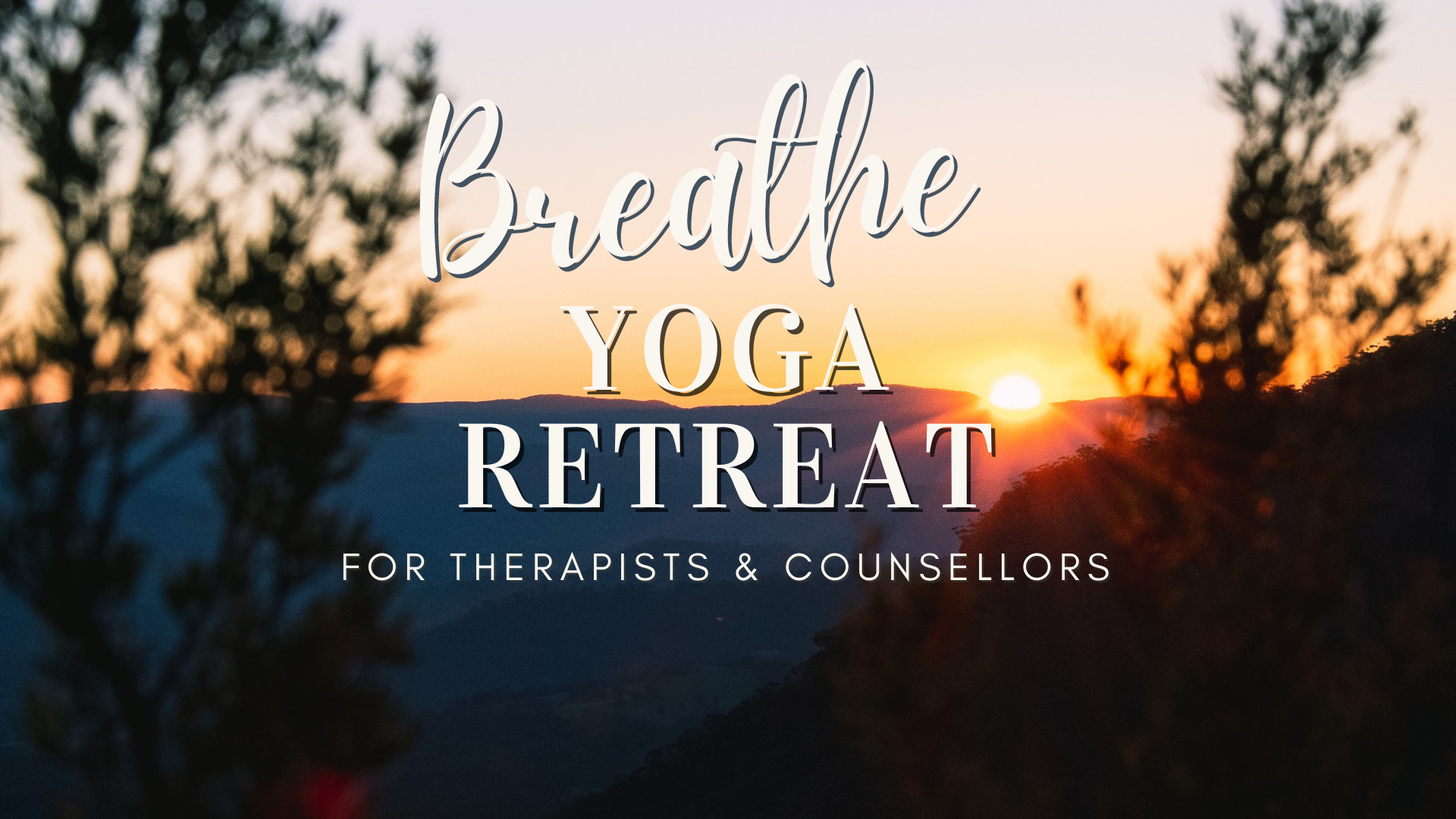 Breathe – Yoga Retreat for Therapists & Counsellors
June 25

-

June 27

|

$850.00 – $950.00
Breathe Yoga Retreat
Join registered psychologist and yoga teacher Shona Sim and clinical psychologist and yoga teacher Victoria Kasunic from The Love of Yoga for a weekend of gentle yoga for therapists and counsellor from any discipline eg, psychologists, social workers.
Our aim is to give you a supported space to rejuvenate your mind and body from the difficult work that you do and to help you prioritise your self-care and be looked after for a few days.
Over the weekend you will receive the following;
Rejuvenate your sense of wellbeing
Experience yoga practices to regulate the nervous system
Psycho-education regarding the benefits of yoga and the relationship between the breath and the nervous system
Renew your energy for client work, reduce burnout and compassion fatigue
Opportunities for reflection about the self as practitioner
The retreat is suitable for everyone as there is no yoga experience required and is accessible to all levels of ability.
Attendance may contribute to CPD points.
Retreat Includes:
2 nights accommodation at the stunning Jack's Corner Retreat in Kangaroo Valley
3 days of delicious meals and snacks to replenish your body
Date:
25th – 27th June 2021
Location:
Jack's Corner Retreat, Kangaroo Valley, NSW
Price:
Early Bird $850.00  (Closes 1st May 2021)
Full Fee $950.00  (Paid in full by 1st June 2021)
A $250 deposit is required to secure your place.
Sign Up:
If you would like to attend this retreat and secure your spot please email:  info@seedofhopeyoga.com.au
Cancellation Policy:
In the event that you cancel your retreat registration, our refund terms are below.
Cancellation Fee before 25th May = No Fee
Cancellation Fee between 25th May – 11th June = $250 deposit
Cancellation Fee between  12th June – 24th June = $500 deposit
Cancellation Fee between  25th June onwards = $850